Drinks and Data: Practical Guidance for Cybersecurity and Data Protection Compliance in International Arbitration

Schiefelbein Global Dispute Resolution Conference
 
January 17, 2020
Phoenix, AZ, USA
SVAMC member Uche Onwaumaegbu will deliver the keynote address, "Investor State Arbitration: Smart Remedies and Bold Predictions" at the Schiefelbein Global Dispute Resolution Conference at the Sandra Day O'Connor College of Law, Arizona State University.  Uche is an international arbitrator and attorney with Arent Fox in Washington, DC. His current practice focuses on international investment arbitration, commercial disputes and advisory services. At SVAMC Uche is a member of the International Committee's Europe/Middle East/ Africa User Group.
Stanford University/SVAMC Advanced Patent and Technology Mediation and Arbitration Course

A two-day comprehensive advocacy training course on patent and technology arbitration and mediation for litigation counsel. This course features lecture and interactive segments and is designed for experienced lawyers.
Participants completing the course will receive a Stanford Law School course certificate. CLE credit pending approval.
This course is designed to provide experienced counsel legal knowledge and practical expertise in technology and patent alternative dispute resolution. It covers pre-filing considerations, pleading, selecting arbitrators and challenges, jurisdiction, how best to present a patent technology case in arbitration and mediation, international arbitration, post-award enforcement and challenges, and ethics.
Course materials, including case books, will be provided.
**This event has been rescheduled– Check back for new date.**
Strategies and Global Solutions Using International Arbitration and Mediation for Intellectual Property Disputes on SEP Licensing and FRAND

February 14, 2020
Tokyo, Japan
With the spread of IoT and its impact on SEP licensing disputes, reaching early settlement is the prime focus for Japanese companies involved in multi-jurisdictional SEP/FRAND disputes, making the jurisdiction in that it takes place, the governing law and methods available to solve a dispute essential to the outcome.
Supported by the Japanese government, the establishment of the International Arbitration Center in Tokyo (IACT), the Japan International Dispute Resolution Center (JIDRC) and the Japan International Mediation Center (JIMC-Kyoto) has made Alternative Dispute Resolution (ADR), a cost and time effective solution for SEP / FRAND disputes, accessible in Japan.
However, many Japanese companies, including their consulting and in-house lawyers, are not necessarily aware of the benefits of using arbitration and mediation, including the possibility of combining both methods. This seminar will use specific cases as examples to illustrate the possible methods and strategies available to resolve SEP/FRAND disputes in ADR and examine the drafting techniques for arbitration and mediation clauses.
As a supporter of this program, SVAMC hopes that you can join and participate in this information session.
13th Annual Arbitration Training Institute: A Comprehensive Training in Advanced Arbitration Skills
March 9-10, 2020
Sandra Day O'Connor College of Law
Phoenix, AZ, USA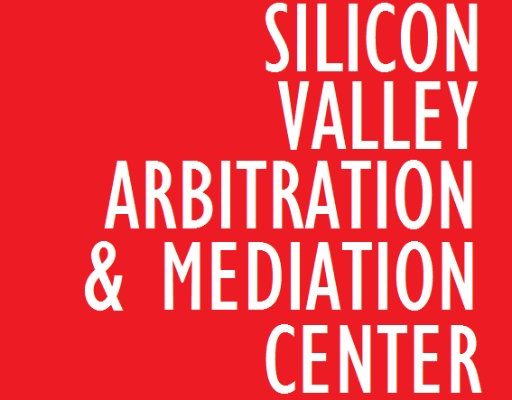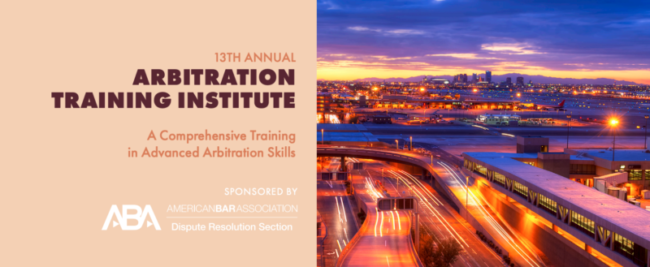 SVAMC is a cooperating organization for the 13th Annual Arbitration Training Institute in Phoenix, Arizona on March 9-10, 2020.
As a member of a cooperating organization, SVAMC members are eligible for the lowest registration rate. When registering, select "Cooperating Organization Member" in the pricing dropdown. 
SVAMC member speakers include: Gary Benton, Barbara Reeves, Lester Schiefelbein, and program co-organizer Dana Welch.
THE TOP SIX REASONS TO ATTEND the ABA Section of Dispute Resolution's 13th Annual Arbitration Training Institute on March 9-10, 2020.  
It's being taught by over 20 of the leading arbitrators and arbitration advocates in the country.

It will teach new arbitrators the skills needed to become good arbitrators and experienced arbitrators will learn how to become great arbitrators.

It will teach new arbitration advocates how to become good advocates and experienced advocates how to become great ones.  

It's being held in Phoenix in March!!  Warm weather! Spring training!

It includes small group sessions with successful arbitrators on how to market and increase your arbitration business.

Did we mention the course is in Phoenix in March?
[/vc_column]