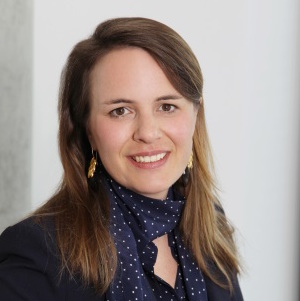 Claire Morel de Westgaver
Claire Morel de Westgaver is a dual-qualified lawyer admitted to practice law in England & Wales and the U.S. (New York). Claire was recently recognized by Who's Who Legal as a 2017 "Future Leader in International Arbitration". Claire has acted as counsel in proceedings conducted under the rules of the LCIA, ICC, AAA/ICDR, SCC and UNCITRAL and involving the laws of England & Wales, New York, France, Sweden, Belgium, China, Qatar, Pakistan, Romania, Saint Lucia and Cyprus.

In addition to her work as counsel, Claire sits as an arbitrator. She has acted as an arbitrator in arbitrations conducted under the LCIA Rules. She has particular experience of disputes relating to joint ventures, licenses, cross-border sale or service agreements, investments and human rights, as well as disputes comprising multiple sets of proceedings. Her practice covers industries such as Technology, Media, Telecommunications, IP, Hospitality, Commodities, Sport and Defense. Before starting her career in private practice in 2007, Claire interned at arbitration institutions and organizations in Paris, London and Chicago and worked as a teaching assistant at Northwestern University School of Law and as a certified mediator in Chicago. Claire also sits on the Executive Committee of Young ArbitralWomen Practitioners (YAWP) and on the Steering Committee of CEPANI 40.