SVAMC Africa Technology and Arbitration Roundtable
July 13, 2022 @ 8:00 am

-

9:15 am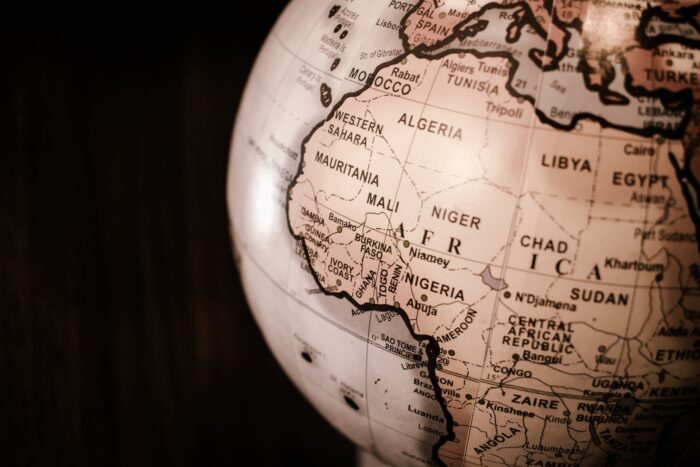 The Silicon Valley Arbitration & Mediation Center invites you to the Africa Technology and Arbitration Roundtable, a virtual program on July 13 featuring industry and dispute resolution practitioners in Africa's technology sector and its intersection with international arbitration.
Over the last decade, Africa has seen record-breaking investment in technology start-ups, alternate payment systems, technology hubs, broadband and telecommunications, software development, and technology infrastructure. As the industry has developed, businesses and governments have increasingly turned to arbitration to manage the inevitable disputes that arise. Our panel will examine the growth of technology and concurrent evolution of dispute resolution practices in a region of such diverse linguistic and legal traditions.
Panelists
Diamana Diawara, Africa Director Arbitration and ADR, ICC International Court of Arbitration, ParisDiamana is the Director of the International Court of Arbitration of the International Chamber of Commerce (ICC Court) for Dispute Resolution Services in Africa. She was previously a Counsel at the Secretariat of the ICC Court for 5 years. She gained expertise in arbitration by leading the administration of hundreds of arbitral procedures, in the case management team in charge of disputes in the Middle East, Africa and Francophone Europe. Prior to joining the ICC Court, Diamana has been trained in the Arbitration Department of the Paris office of the law firm Dentons. Diamana also acts as a Lecturer in the Diplome Universitaire in Domestic and International Arbitration of Montpellier University.She is a member of several professional networks. In particular, she is the head of the ICC Young Arbitrators Forum (YAF) Africa Chapter, a member of the OHADA group of the Comité français de l'arbitrage, a former member of the IBA Arb40 Steering Committee and a founding member of AfricArb.She holds master degrees in international business law from Paris 1 and Paris Nanterre Universities and is a graduate from the LLM Program of Golden Gate University San Francisco, California.
Victoria Kigen, Counsel, Nairobi Centre for International Arbitration (NCIA)
Victoria Jeruto Kigen, a Kenyan licensed attorney with over 6 years' experience in dispute resolution, is currently a Case Counsel at the Nairobi Centre for International Arbitration (NCIA). Victoria is responsible for handling NCIA administered proceedings.
She is involved in cutting-edge International Arbitration projects driven by the African Arbitration Academy (AAA), among other Arbitral Institutions and investment regimes (i.e., AfCFTA) in Africa. She has also served as a counsel and adviser in commercial and construction arbitrations under domestic and foreign arbitral regimes as well as ad hoc arbitrations under UNCITRAL and other procedural rules.
She is lauded as a young and upcoming arbitration practitioner in Africa and is listed in the Arbitrators of African Descent with a US Nexus list August 2020 issue. She is an Executive Committee member of the Rising Arbitrators Initiative (RAI) and an ambassador of Racial Equality for Arbitration Lawyers (R.E.A.L).
Victoria holds an LL.B. from the Catholic University of Eastern Africa (CUEA), Kenya, Post-graduate Diploma in Law from the Kenya School of Law (KSL) and the White & Case International Arbitration LL.M. from the University of Miami School of law, USA. She is also published in the field of Arbitration and ADR.
She is fluent in English, Kiswahili, and Kalenjin.
Nzilani Mweu, Co-Founder, MyComplyKit and Founding Partner, Rilani Advocates
Nzilani advises on compliance, data protection and privacy, cyber crime and security, innovation, infrastructure, cloud computing, use of artificial intelligence, distributed ledger systems, fintech, intellectual property rights, media law, internet governance, strategic partnerships in the Technology and telecommunications industry among other sector related issues. Nzilani has experience in cross-functional legal disciplines spanning media law, domain registrations and disputes, competition regulation and disputes, corporate litigation and Alternative Dispute Resolution. She is the Exclusive member of International Advisory Experts for Intellectual Property, Technology Law and Telecommunications Law in Kenya.
Nzilani holds an LL.B. from Moi University, a Post-Graduate Diploma from Kenya School of Law, and a Certificate in Law for Economic Regulation and Competition from the University of Nairobi.
Okey N. Okuzu MBA, CEO, InStrat Global Health Solutions
Okey Okuzu is Founder and CEO of InStrat Global Health Solutions, a company that is focused on Global Health Innovation by identifying and deploying technology-based healthcare solutions to underserved markets. He has successfully driven mobile health innovation in Africa through the successful commercialization of multiple health technology platforms.
Okey is an accomplished healthcare professional with extensive leadership, business strategy and operational expertise, in leading global health and life science organizations including Pfizer Inc and Novartis Corporation for almost one and half decades. Okey also had extensive careers in investment banking and financial services in Africa working with organizations like JP Morgan Chase (Capital Markets) on privatizations, debt and equity issues as well providing project structuring advice to major corporations across. Okey holds a bachelor's degree in economics from University of Lagos, Nigeria and an MBA in Finance and Strategy from Columbia Business School, New York.
Lara Oyesanya, Group General Counsel and Company Secretary, WorldRemit
Lara Oyesanya is the Group General Counsel and Company Secretary at WorldRemit with functional responsibility for legal, data privacy and the secretariat. Previously, General Counsel and Chief Risk Officer at Contis, senior legal counsel at Barclays and BAE Systems, a divisional counsel at RAC plc, a legal director at HBOS (Lloyds Banking Group) and Group Head of Legal at Lex (Lex Autolease). Lara is a solicitor, Senior Courts of England and Wales as well as a barrister, Supreme Court of Nigeria. A contributing editor, Lexis Nexis Encyclopaedia of Banking Law and a consulting editorial board member, LexisPSL Financial Services.
Lara is a law graduate (LL.B Hons) of the University of Lagos and holds an LL.M in Comparative Company Law.
Shola Oyewole, VP – Digital Innovation at United Therapeutics Corporation
Shola Oyewole is VP – Digital Innovation at United Therapeutics Corporation (UT), a Nasdaq-quoted biotechnology company that is focused on the development of therapies for patients suffering from Pulmonary Arterial Hypertension (PAH), a life-threatening disease. Currently there is no cure for PAH, but UT has developed several drug therapies.
As a member of the Senior Executive Leadership of UT, Shola supports the Finance, HR, R&D, Manufacturing, Sales & Marketing and various business units in ideation of solutions to support both distributed and centralized business operations and achieve more effective and cost beneficial enterprise-wide business operations. He facilitates communication between the Board, senior management, UT staff, business partners, high-technology & pharmaceutical vendors, and other resources within (and outside) the organization.
Les Schiefelbein, Founding Member and Vice-Chair of the Board of Directors, SVAMC
Les Schiefelbein is an internationally recognized Arbitrator and Mediator with over forty years corporate law and government law expertise in US and International business and technology matters.
Les is a founding member and Vice-Chair of the Board of Directors for the Silicon Valley Arbitration & Mediation Center. He was previously Vice President and Deputy General Counsel at Lockheed Martin Space Systems Company and a US Air Force Judge Advocate Reserve (Colonel), serving clients on US and international aerospace, national security, technology transactions and arbitration and mediation matters.
Les has handled over 400 cases in the course of his career, and has gained particular expertise as a sole, chair or panel arbitrator in commercial and government disputes to include aerospace, aviation, satellites, cybersecurity, national security, information technology, trade secrets, intellectual property, artificial intelligence, software licensing and energy.
Ziaad Suleman, Chief Commercial Officer, EOH, South Africa
Ziaad is extremely active in the ICT space. He represents South Africa as the SA Chair of the 4IR Digital Economy committee on BRICS, he also co-chairs the ICT 4IR Public Private Growth Initiative (PPGI) Presidential Business Advisory group and is the Lead of the PPGI Digital Skills Portfolio. He spent 13 years at IBM, with the initial seven years as the head of legal and the last six years as the chief operations officer across Southern Africa, being on both IBM South Africa's board of directors and executive committee. In addition, Ziaad chaired the company's social and ethics committee as well as the disciplinary board. In his role he was integral to the successful growth and development of IBM's business in the region.
Ziaad holds a postgraduate honour's degree in Law with distinction from the University of Natal and a Business Management (MDP) with distinction qualification from the GIBS Business School.
Moderators
Amy Endicott, SVAMC YP Steering Committee, Partner, Arnold & Porter
Amy Endicott helps clients develop strategies to navigate and resolve cross-border technology disputes that arise as her clients undertake the transformation to business models powered by machine learning and enterprise blockchain. An internationally recognized arbitration practitioner based in California's innovative Silicon Valley, Ms. Endicott has represented chip makers, life sciences companies, and aerospace innovators in international arbitrations conducted under the rules of leading organizations, including the ICC, AAA-ICDR, and UNCITRAL. She publishes and speaks frequently on issues concerning the intersection of AI and law. Ms. Endicott also co-chairs the Steering Committee of the Silicon Valley Arbitration and Mediation Center's Young Professionals, which is dedicated to fostering dialogue with thought leaders in the technology and arbitration spaces.
Ucheora Onwuamaegbu, SVAMC Board Member, Attorney, ArentFox Schiff
Ucheora Onwuamaegbu is an attorney with ArentFox Schiff LLP, in Washington, DC., who acts as arbitrator in international disputes. He advises a broad range of private and sovereign clients in connection with the dispute settlement aspects of their transactions, policy making, and implementation of complex projects, and also represents clients in investment and commercial disputes. He has been involved in over 80 international arbitrations as presiding/sole/co- arbitrator, counsel, tribunal secretary or case administrator, in cases spanning across such industry sectors as agriculture, banking/finance, construction, energy and natural resources (oil, gas & mining), financial services, hospitality, sports, tourism, technology, telecommunications and transportation.
Uche is a member of the international advisory panel of the Kuwait National Focal Point, providing oversight for the multibillion-dollar post-Gulf War environmental remediation program. He is also a member of the Board of the Silicon Valley Arbitration and Mediation Centre, and co-lead of its Europe/Middle East/Africa User Group.
Date & Time
July 13, 2022
8:00 a.m. Pacific Daylight Time
11:00 a.m. Eastern Daylight Time
4:00 p.m. British Summer Time
5:00 p.m. South Africa Standard Time/Central European Summer Time
6:00 p.m. Eastern Africa Time