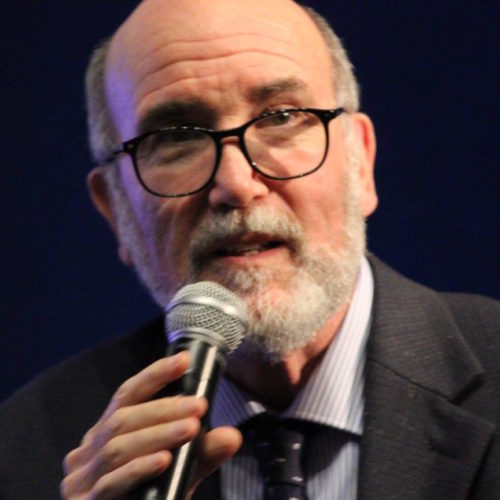 Paul Eric Mason
U.S. (office): 786-401-9085 (direct)
U.S. (mobile): 786-657-9909
Brazil (mobile) + [55](24) 9 9265-4100
paulericmason@gmail.com
www.paulemason.info

Paul Eric Mason is an independent arbitrator and mediator affiliated and listed with the AAA, Beijing Arbitration Commission, Brazil-Canada Chamber of Commerce/São Paulo (as well as several other Brazilian ADR institutions), CPR/New York (Technology Panel), Hong Kong International Arbitration Centre (Panel of Arbitrators and IP Panel), International Chamber of Commerce/Paris, London Court of International Arbitration, Singapore International Mediation Centre, and the World Intellectual Property Organization (WIPO/Geneva). He was the first mediator certified in Brazil by the International Mediation Institute/The Hague and is founder of the IMI-Brazil Hub with over 40 members. He conducted his first international arbitration between Spanish and American companies, serving on a panel with Willem Vis as Chair. His first mediation was a complex $53 million multi-party environmental case, resolved successfully.
In the IT world, a number of his arbitrations and mediations have involved, in addition to IT, telecommunications/data communications, aeronautics, and medical technology. Paul served as Legal & Government Affairs Director/Latin America and Russia for Digital Equipment Corporation; Legal Director/Latin America for Oracle; Legal & Government Affairs Director/Latin America & Canada for 3Com; and U.S. Legal Director for Módulo S.A., a leading Brazilian IT network security firm. Since that time he has arbitrated numerous disputes involving IT, telecom, medical device, and aviation related products/services and parties from Brazil, Canada, the Caribbean, Central America, China, India, Mexico, Russian Federation, the UK and the U.S. He has also negotiated alternative energy contracts internationally, especially for biofuels.
Paul's experience with Latin America, Russia and Asia is extensive, including living and working in these regions. He has arbitrated and mediated disputes and negotiated contracts and transactions in Portuguese, is business proficient in Spanish and speaks Russian and basic French. His experience and familiarity in these regions have made him the perfect fit for SVAMC's own International Task Force, for which he serves as the Latin America Group Co-Lead.
His articles and book chapters on ADR include many involving technology subjects. He is the creator and General Editor (with former ICC Secretary-General Horacio Grigera-Naón as Co-Editor) of the book International Commercial Arbitration Practice: 21st Century Perspectives (Lexis-Nexis Books, 2010 with annual updates, 50+ chapters, several of which focus on technology).
Paul has taught ADR in Brazil, Russia and the U.S. and presented in China as well. He has served as arbitrator, coach and expert assessor (judge) for international arbitration and mediation competitions held in Austria, Brazil, India and the U.S.