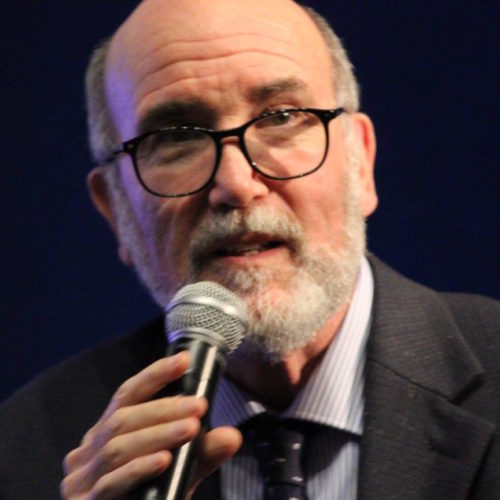 Paul Eric Mason
U.S. (office): 786-401-9085 (direct)
U.S. (mobile): 786-657-9909
Brazil (mobile) + [55](24) 9 9265-4100
paulericmason@gmail.com
www.paulemason.info

Paul Eric Mason is an independent arbitrator and mediator affiliated with the major arbitral institutions in China, Europe, Latin America and the U.S. He conducted his first international arbitration on a panel with Willem Vis. His first mediation was a complex $53 million multi-party case, resolved successfully.
Paul's specialty area is information technology, having served 15+ years as international in-house counsel for Digital Equipment, Oracle, 3Com and Brazilian IT network security company Módulo. He directed and participated in software and trademark litigation and negotiations in Latin America, Russia and the U.S. for these companies.
His IT related arbitrations have involved outsourcing, software, cloud computing, domain names, e-commerce, telecom, data communications, aeronautics, and medical technology. Parties come from Brazil, Canada, Caribbean, Central America, China, India, Mexico, Russian Federation, the UK and the U.S. He has also negotiated alternative energy contracts internationally, especially for biofuels.
He has advised on dispute resolution options in entertainment related businesses for Rovi Entertainment, HBO Latin America, and Flextronics with regard to Xbox manufacture in Brazil.
Paul's experience with Latin America, Russia and Asia is extensive, including living and working in these regions. He has arbitrated and mediated disputes and negotiated contracts and transactions in Portuguese, is business proficient in Spanish and speaks Russian and basic French. His experience and familiarity in these regions have made him well suited for SVAMC's Membership Committee which he chairs, and our International Task Force where he serves as the Latin America/Caribbean Group founder and Co-Lead.
He has played an active pioneering role as co-founder of the Florida Bar's International Litigation & Arbitration Committee (now iLaw), the Miami International Arbitration Society (MIAS), the International Mediation Institute (IMI) in Brazil, and the Commercial Dispute Resolution Center of the Americas – the first ADR center wholly dedicated to Latin America/Caribbean disputes. He also suggested and participated as counsel in the world's first international commercial mediation conducted by videoconferencing, with successful results.
His unique, diverse perspective on cases comes from serving not only as arbitrator and mediator, but also as in-house counsel for IT companies and a large bank, outside counsel, party, and President of an ADR center.
His articles and book chapters on ADR include many involving technology subjects. He is the creator and General Editor (with former ICC Secretary-General Horacio Grigera-Naón as Co-Editor) of the book International Commercial Arbitration Practice: 21st Century Perspectives (Lexis-Nexis/Matthew Bender Books, 2010 with annual updates, 50+ chapters, several of which focus on arbitration and technology).
Paul has taught and presented on arbitration and mediation in Argentina, Brazil, China (Hong Kong and Beijing), Panama, Russia and the U.S.