ABA Section of Dispute Resolution Mediation & Advocacy Skills Institute
November 4, 2021

-

November 6, 2021
Early Dispute Resolution — Protocols for Smarter Processes & Swifter Outcomes
Effective Persuasion & Persuasion in Mediated Settlement Negotiations — the Subtle Science Behind Influence!
ODR — The Digital Age of ADR is Here to Stay!
Ethics in the Real World — How the "Fourth Party" Affects Mediation Ethics
International Focus — The Globalization of Mediation
Technology-Driven ADR — Marketing & Branding for Results!
Facilitated small group discussions will follow the plenary sessions led by experts in the field. These discussions provide an opportunity for mediators and advocates to interact in small facilitated groups in a unique environment to enhance their skills, knowledge and understanding of direct negotiation and third-party mediation processes.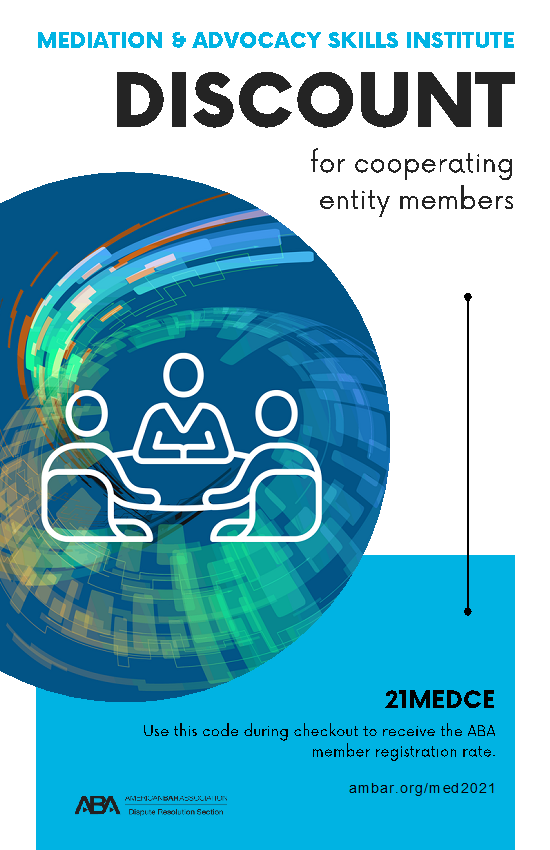 Date 
November 4-6, 2021