Arbitrating Data-related Disputes: New Trends and Perspectives
November 23, 2021 @ 10:30 am

-

12:00 pm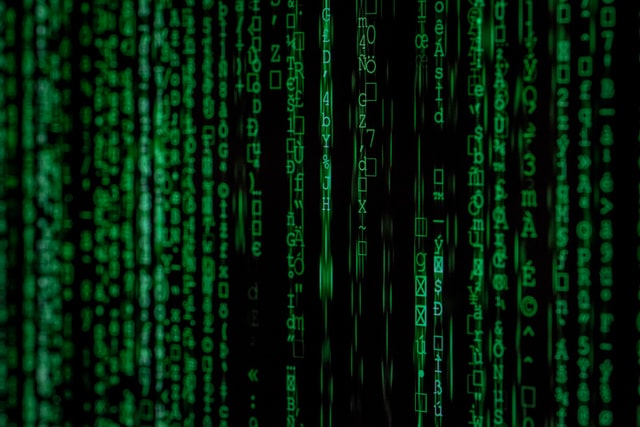 The Digital Law Center and the WIPO Arbitration and Mediation Center invite you to our webinar "Arbitrating Data-related Disputes: New Trends and Perspectives" which will be held  on Tuesday 23 November 2021 at 10.30 – 12.00 pm CET.
The event will begin with an overview by Ignacio de Castro (Director, IP Disputes and External Relations Division, WIPO Arbitration and Mediation Center) and Margarita Kato (Legal Case Manager, WIPO Arbitration and Mediation Center) of the WIPO alternative dispute resolution (ADR) options which may be used by parties in data-related disputes and an explanation of the advantages of ADR. This will be followed by a discussion of data disputes in International Investment Law and Investment Arbitration. Alejandro Garcia (Partner, Clyde & Co, London, UK) will explain how data may be treated as an investment and how data-related disputes can arise in international investment law and investment arbitration. Mary Walker OAM (barrister, arbitrator, mediator, and expert determiner ADR adviser) will then cover the Australian News Media and Digital Platforms Mandatory Bargaining Code and how it may be an ADR model for solving transnational data disputes. Jacques de Werra (Professor of contract law and of intellectual property and Director of the Digital Law Center at the Law School of the University of Geneva) will moderate the session.
The webinar will include a Question & Answer session during which audience members may raise questions with the panelists.
Date & Time
Tuesday, November 23, 2021
10:30am – 12:00pm Central European Time (CET)
Speakers:
Ignacio de Castro: Ignacio de Castro is a Director in the IP Disputes and External Relations Division of the WIPO Arbitration and Mediation Center. Ignacio is a Spanish lawyer and an English solicitor and holds an LL.M. degree from King's College London. Before joining WIPO in 2002, he practiced with the law firms Baker & McKenzie, London and Freshfields Bruckhaus Deringer, London in the areas of international arbitration and litigation.
Margarita Kato: Margarita Kato works at the WIPO Arbitration and Mediation Center in Geneva as a Legal Case Manager. Margarita is an English solicitor and obtained a law degree in the UK (LLB, London School of Economics). Prior to joining the WIPO Center, she practiced at an international law firm in London and Singapore.
Jacques de Werra: Jacques de Werra is professor of contract law and of intellectual property and Director of the Digital Law Center at the Law School of the University of Geneva, Switzerland. He holds a doctoral degree from the University of Lausanne, obtained an LL.M. degree from Columbia Law School in New York City (2001) and passed the New York bar (2002). He practiced IP and corporate law in a leading Swiss business law firm (and also worked in law firms in Brussels and New York). Jacques de Werra has been appointed as visiting professor at various leading universities (Stanford Law School, Paris 2 – Panthéon Assas, Catholic University of Louvain, City University of Hong Kong, Nagoya University) and will teach at Harvard Law School as visiting professor a course on International IP transactions (in the winter term 2022). Jacques researches, publishes and consults on various aspects of intellectual property law, contract law, particularly on the commercialization of intellectual property assets with the use of transfer of technology, licensing and franchising, IT and Internet and digital law. He has developed (scientific and practical) expertise in alternative dispute resolution mechanisms (including arbitration) particularly for IP and technology disputes.
Alejandro Garcia: Alejandro is a Partner at Clyde & Co and a member of the International Arbitration Group. Alejandro, first qualified to practise in 2001, has considerable dispute resolution experience and his practice focuses on international commercial and investment treaty arbitration. Alejandro has acted as counsel in numerous complex, high-value international arbitrations both ad hoc and under the rules of the major arbitral institutions. These arbitrations have encompassed disputes in a number of sectors, including intellectual property (IP), renewable energy, oil & gas,  infrastructure, defence, mining and foreign direct investment. Alejandro also sits as an arbitrator and as a World Intellectual Property Organisation (WIPO) panellist. In particular, he sat as sole arbitrator in two copyright-related arbitrations. Alejandro obtained law degrees in the USA (LLM, Harvard Law School (Fulbright Scholar)) and Chile (LLB, University of Chile Law School (summa cum laude/first-class honours)).  He is admitted to practise in England & Wales, New York and Chile. Alejandro has written extensively on issues of commercial arbitration and investment treaty arbitration. He is the co-author of the first comprehensive book in the English language on the use of international arbitration for the resolution of intellectual property disputes ("International Intellectual Property Arbitration", Kluwer Law International, 2010).
Mary Walker OAM: Barrister, arbitrator, mediator, expert determiner and ADR adviser. Co-Chair of the International Bar Association Mediation Committee, Chair Law Council of Australia International Law Section and Co-Chair International Arbitration Committee, Chair Law Council of Australia Federal Litigation and Dispute Resolution ADR Committee, NBN Panel Arbitrator approved by the Australian Competition & Consumer Commission (ACCC), Certified as  an Investor-State Mediator with CEDR London Internationally Accredited as a Mediator and Mediator Advocate International Mediation Institute, NSW Supreme Court, Appointed Mediator ACT Supreme Court, Singapore International Mediation Centre Panel, Japan JIMC-Kyoto Mediator. Mary was sponsored by Harvard University to teach mediation with Professor Frank Sander and is a multi-award winning mediator having mediated approximately 5000 matters. Fellow of the Australian Dispute Resolution Association (ADRA), awarded for "Outstanding Contribution to Australian Dispute Resolution", a member of the ICC Commission on Arbitration and ADR Task Force on ADR and Arbitration Paris,  Awarded a Medal of the Order of Australia (OAM) For Service to the Law in 2021.